Your employees work hard every day. Show them how much you appreciate their efforts. How? With better employee benefits. American Food & Vending can help.  Our new Chow Charge program is the perfect employee perk. It's simple, safe, and saves money.
Curious to learn more? If so, keep reading!
What Is Chow Charge?
Chow Charge is a payroll deduction program for your Plainfield Micro Market. Staff can buy their favorite foods. Then, payments are taken automatically from their paychecks. Thus, employees can buy now and pay later. Plus, they'll all enjoy a $5 bonus when you register. It is a great way to reward your team!
How Does It Work?
Indianapolis employees love Micro Markets. Chow Charge makes their experience better! They can buy fresh foods and healthy snacks. Then, they scan their work badge at the self-checkout kiosk. That's because of our proprietary technology. No cash or cards are needed! Additionally, employees don't have to share personal information. Thus, it's a simple, safe way to pay.
Chow Charge Benefits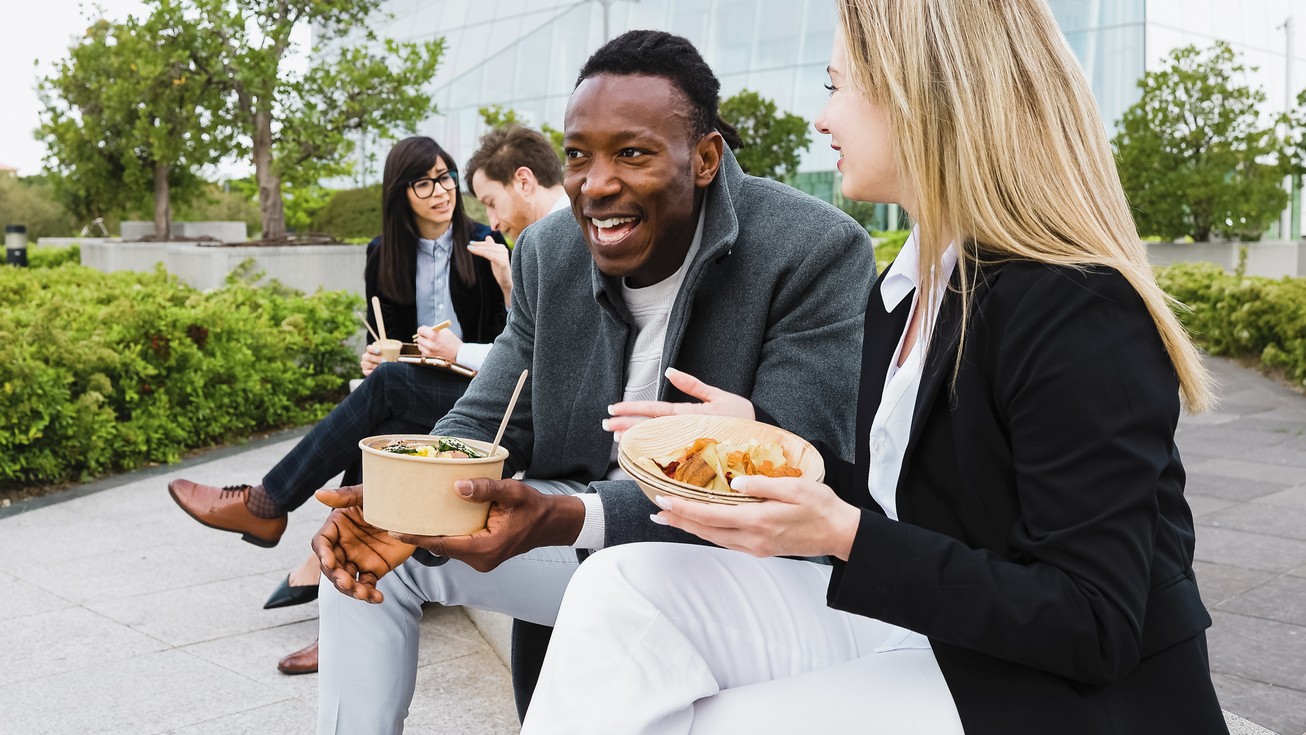 Chow Charge is the perfect addition to your Brownsburg break room. Why? For starters, it's convenient. No cash? No problem! Employees don't have to dig through their pockets or purses for credit cards either.
Secondly, it's simple. Sign up in seconds! Accounts can be activated in as little as 24 hours. Check out fast. Just flash your employee badge. It gives a whole new meaning to grab and go.
It's also safe. Employees never share their personal or financial info. This keeps bank accounts secure and deepens trust.
Lastly, employees can save money. Chow Charge has no hidden fees or interest charges. It's a fast, affordable way to buy meals.
It also benefits Indianapolis businesses. How? It improves employee satisfaction. In turn, retention will rise. Happy employees stick around longer.
Reward Your Crew
Chow Charge shows employees you care. It makes it easy for them to buy nutritious and delicious food. They can avoid the hassle of carrying around cash or cards. Simply shop, swipe, done!
Want to learn more? Ask your payroll team how to sign up. Employees will get a $5 bonus! Or, call American Food & Vending at 1-800-466-9261 today. We make it easy to get started. Ask us about our Micro Market, vending, office coffee, and pantry services. We have endless ways to boost your break room!
We look forward to hearing from you!