Have you ever considered how having coffee service at work could make a big difference? It's the beverage that starts each work day, after all. Therefore, providing employees with the fuel they need to kickstart the day is important.
If you're unsure where to start, American Food & Vending has you covered! We support Indianapolis businesses by providing excellent breakroom solutions and office coffee services.
So, here's how having an Indianapolis office coffee service benefits your business and your employees.
Why Coffee Service Makes Everyone Happy
Guess what? Many people in the U.S. love coffee – around 64% of them! That means most of your colleagues might enjoy a cup of joe each day. Drinking coffee can help them feel more awake and ready to tackle tasks. You know that feeling when you're sleepy in the morning? Coffee can help with that. As a result, Indianapolis employees will be more energized and motivated throughout the day.
Choosing the Best Coffee for Your Team
People these days care about where their coffee comes from. They like knowing it's made in a way that's good for them and the planet. In other words, they prioritize sustainability over convenience. But why not have both? American Food & Vending gets this, so we offer tasty coffee from places that treat the Earth kindly. We even have tea options for those who don't like coffee, so everyone has a morning beverage to enjoy.
Fancy Drinks for Everyone
Imagine if you could have lattes, cappuccinos, and hot chocolate right in your office break room. How cool would that be? Well, with a bean-to-cup coffee machine, it's possible! This awesome machine lets you make all sorts of fancy drinks that employees will love. Plus, it's a great way for everyone to hang out and chat on their breaks. As a result, it can boost Indianapolis office morale and create a communal space.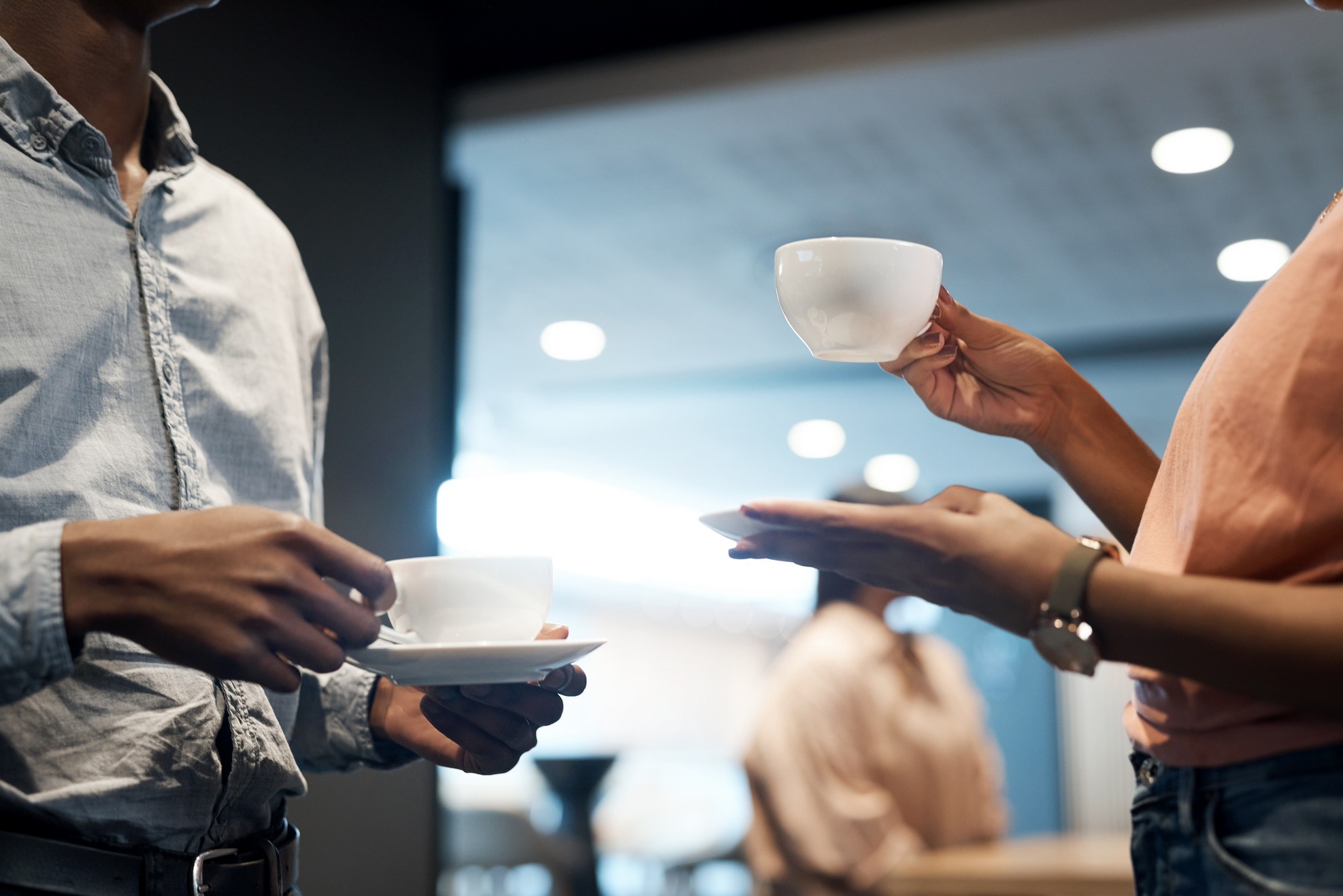 Coffee Service Made Just for You
We've all waited in those long cafe lines just to get coffee. But with a single-cup coffee service, you no longer have to wait. Instead of ordering a timely and expensive drink, employees can head to the break room and craft a customized cup. You can make your own coffee right in the Indianapolis break room. It's quick, and easy, and you get your coffee just how you like it!
Fuel the Masses
If you work in a big office, a traditional coffee maker that makes a lot of coffee at once might be perfect. Plus, it's good for the environment because it makes less waste. And guess what? It also brings your Indianapolis colleagues together. They can all get coffee and chat in one place.
Time to Perk Up Your Office!
So, there you have it! Having coffee at work can help everyone feel happier and more awake. Plus, it's a chance to try delicious coffee and drinks that make your taste buds dance. With options like bean-to-cup machines and single-cup services, getting your Indianapolis caffeine fix is easier than ever.
So, let's get you upgraded today! Contact American Food & Vending at 1.800.466.9261 for more information about our Micro Market, office coffee, office pantry, vending, or water filtration services. We look forward to working with you!