Are you looking to keep your team hydrated during those hot summer months? Consider incorporating a Bevi water cooler into your Nashville breakroom! With customizable options like flavored water, electrolytes, caffeine, and still or sparkling water, Bevi is a great way to keep your employees hydrated and happy. Plus, Bevi is committed to sustainability and wellness, making it an excellent addition to any Nashville workplace. And with American Food & Vending providing installation and maintenance support, adding Bevi to your breakroom has never been easier.
Learn more about this fan-favorite water service and enhance your Nashville refreshment services today!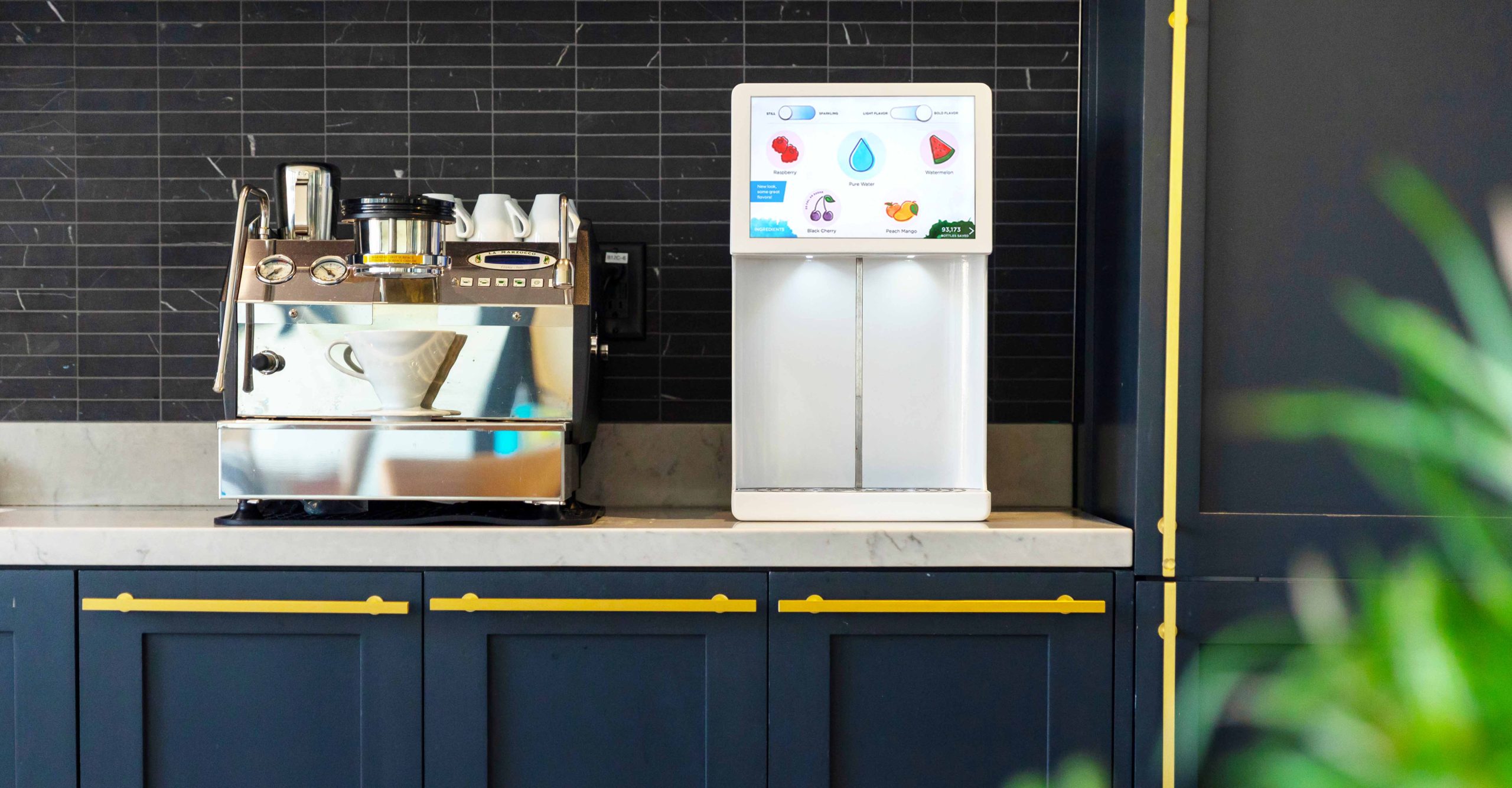 A Custom Hydration Experience For Employees
Bevi water coolers provide a unique and personalized hydration experience for employees. They can enjoy various flavors and enhancements, from refreshing citrus to invigorating berry blends, ensuring their beverage suits their tastes. Additionally, it offers the option to add electrolytes and caffeine for an extra boost. Whether someone prefers still or sparkling water, Bevi has them covered. Employees can enjoy a refreshing drink tailored to their liking with a premium water cooler in the breakroom. Trust us, they're going to love it! 
Bevi = A Sustainable Water Filtration Solution
Choosing a Bevi water cooler demonstrates a commitment to sustainability. A water filtration system eliminates the need for single-use plastic bottles, reducing plastic waste. Bevi's mission aligns perfectly with businesses that prioritize eco-conscious practices. By providing purified tap water, Bevi promotes a more sustainable and environmentally friendly approach to office hydration. Embracing Bevi's water cooler in your Nashville office helps reduce waste and positively impact the environment, all while providing your team with the water they need to stay hydrated and energized at work. It's a win-win! 
Promoting Employee Wellness In Your Nashville Breakroom
Proper hydration is crucial for good health and significantly impacts employees' well-being. Therefore, a Bevi water cooler can help your employees stay hydrated and healthy. Drinking enough water comes with many benefits. A few include increased brainpower, higher energy levels, and improved mood. Investing in a Bevi water cooler shows your employees that you value their well-being, leading to increased productivity and job satisfaction.
A Bevi For Every Nashville Workplace
Looking for a water cooler that can fit your breakroom's size and layout? Bevi has got you covered! With both countertop and standalone models – you can find the perfect fit for your office. And thanks to their compact designs, every breakroom can now enjoy the benefits of Bevi's customizable hydration solutions. Plus, we will work with you to build a refreshment service program to fit your specific needs.
Upgrade Your Nashville Water Service With Bevi
With Bevi in the breakroom, you and your team will have no problem staying hydrated this summer. The personalized hydration experience, sustainability promotion, and employee wellness boost offered by this upgrade are sure to make a difference.
If you're interested in learning more about our office pantry, Micro Market, office coffee, vending, or water filtration services, please don't hesitate to contact American Food & Vending at 1-800-466-9261.We look forward to working with you!