You don't have to settle for packaged and processed food for quick meals on the move. Instead, bring fresh options to your St. Louis Micro Market with American Food & Vending's fresh food program. Our breakroom solutions go beyond traditional vending to include wholesome choices that will amaze and delight your team.
Including fresh food in the breakroom offers many advantages. Here are some of the benefits of our fresh food program.
More Fresh Food Variety in Your St. Louis Breakroom
A St. Louis Micro Market is an excellent breakroom solution with fresh food options. This breakroom update features glass-front coolers and open shelves. Some popular fresh foods for Micro Markets include fruit, salads, sandwiches, wraps, yogurt, cheese, and more.
Menu Customization that Exceeds Your Team's Expectations
When you work with American Food & Vending, we can customize your St. Louis Micro Market. You can find your favorite snacks, meals, and beverages in your breakroom. Offering employees their preferred refreshments is a fantastic employee perk. Employees can buy a cup of fresh fruit or some trail mix without leaving the building.
Offer Subsidized Fresh Food as an Employee Benefit
Consider creating a subsidized Micro Market. With this service, employees can buy some or all items in the Micro Market at a discounted rate. Encourage employees to make healthy choices by subsidizing fresh food. It's up to you what you'd like to subsidize. Or, you can even provide some items for free.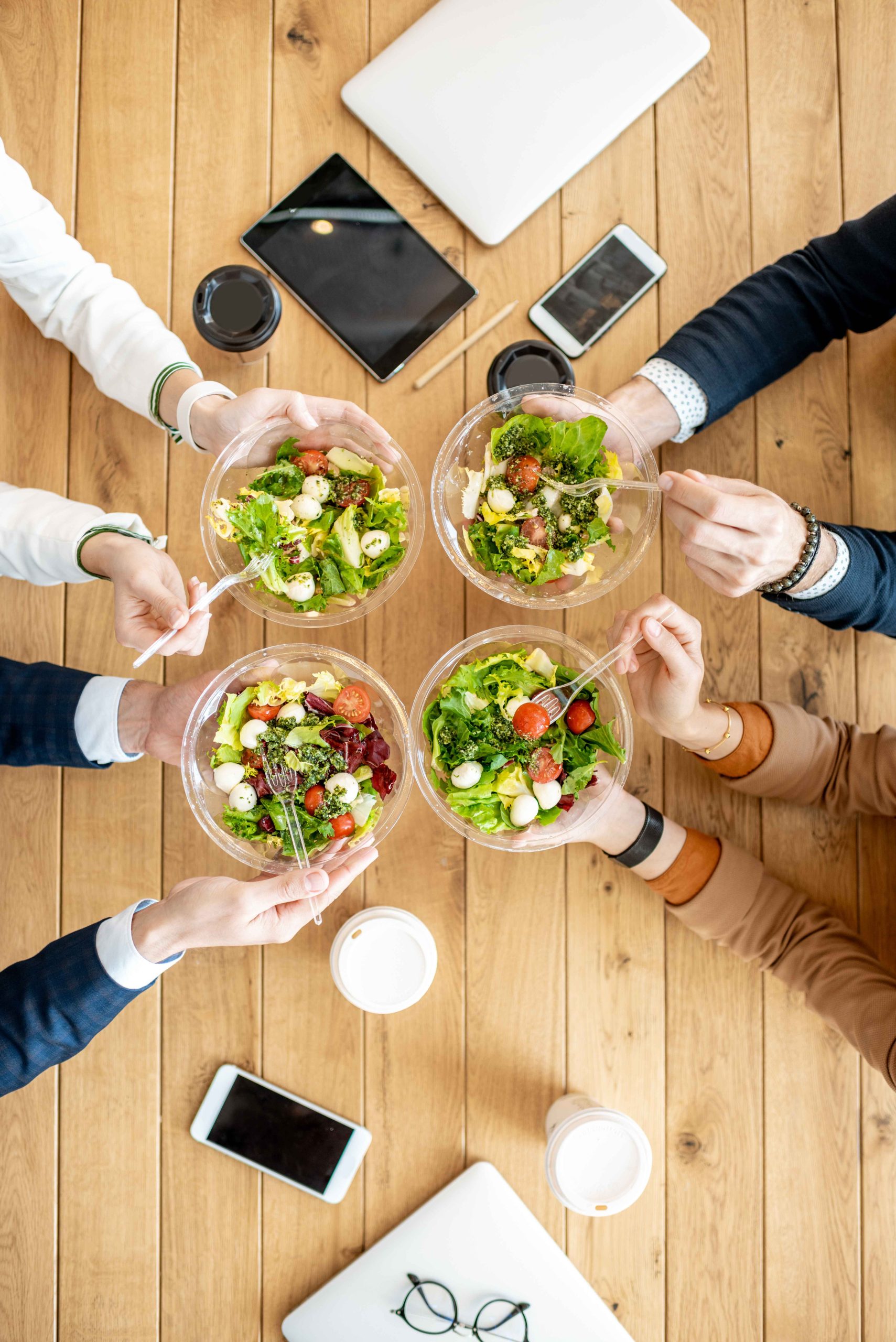 This employee benefit can improve workplace culture. A subsidy demonstrates that you care for your team. Additionally, a subsidized Micro Market can boost employee retention. Employees are more likely to be loyal to your St. Louis company when they feel appreciated.
Elevate Convenience with Freshness
Micro markets are convenient. Fresh food only enhances the experience! Employees can find healthy snacks and meals within steps of their desks. That makes it easy for your team to find healthy items onsite.
A Micro Market with saves your team time. Instead of heading out to a restaurant or store, they can shop in your St. Louis breakroom.
Chef-quality Fresh Food & Menus
A Micro Market is an employee perk that brings chef-quality food to the breakroom. Enjoy gourmet meals and salads freshly made for you. We provide a varied menu to keep things novel and exciting in your St. Louis Micro Market.
Support Local St. Louis Farmers
Our farm-to-table philosophy means food is fresher than ever. Plus, this approach supports local farmers. We source fruit and vegetables from farms in the St. Louis area. Local produce tastes better because it can ripen on the vine. Buying local is also good for the planet. So, you can feel great about eating tasty fruit and salads from your Micro Market.
Are you ready for a breakroom renovation? We are the partner you need. American Food & Vending has the experience and expertise to bring excellent meals to your breakroom.
Contact American Food & Vending at 1-800-466-9261 to learn more about our fresh food options. We look forward to helping you create a fantastic Micro Market.